Business Q&A: Growing beyond the Canadian market with One Channel
We spoke with Lideo Rodrigues, Operations Manager at OC Managed Services Ltd. (One Channel), to learn about the steps a company takes when transitioning to the global market. Up to this point, the company has really conquered the domestic market – One Channel's clients expand nation-wide! Lideo explained that the company's primary focus right now is on increasing capacity through staff and office space.
While Canadian businesses should be keen on international growth, it's imperative they first establish sufficient resources at home to meet demand as they scale! Read below to learn more about One Channel and how Magnet has exposed the company to new export resources and funding.
Can you give us a brief introduction to what One Channel does?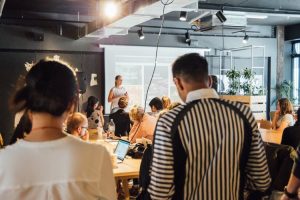 One Channel provides telecom solutions to companies looking for connectivity solutions for sites spread out across Canada. We roll out, manage and provide ongoing support for all locations. With an assigned Account Manager, our clients have the benefit of having a single point of contact for ordering, installation, and support.
Why did you sign up for the Magnet Export Business Portal (Portal hereafter)? What were you hoping to achieve?
We are not yet exporting, but we are actively looking at expanding and testing our business model outside of Canada. We were actually looking at our options within Canada and planning different approaches when we discovered the Magnet Export Business Portal. Magnet is an excellent resource to have when looking at available opportunities internationally and also valuable in gaining exposure to trends in different markets.
Can you tell us about the opportunities your company has received through the Magnet Export Business Portal? What opportunities have you actioned?

At this point, we are currently vetting opportunities sent to us that will help us expand our office space and extend sales. So far, the Portal has helped us learn about funding opportunities which will help us hire and house staff for upcoming projects. All of our staff are basically working in a virtual office setting right now. We're hosting meetings, we're needing to meet with clients, we're in need of having a physical presence – so we're looking in that direction for funding. We're extending sales as well, and so an export strategy has been of importance to us.
 I have also attended many of the webinars that I have been sent through the Portal. Some of these webinars include an Introduction to the Trade Accelerator Program with the World Trade Centre Toronto, CanExport Funding from Global Affairs Canada, as well as webinars introducing CAMSC and WEConnect, all of which I found very informative.
What's next for One Channel? Does the company have any prospective export markets?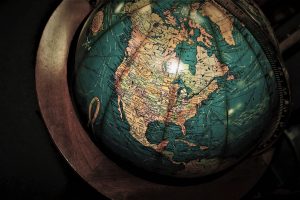 Right now, we're national, and we're providing our services across Canada. We are in conversations with a few American companies – going over to the U.S. is actually one of our main targets right now! For proximity, it's been easy to travel back and forth.
We're also looking at the U.K., and looking at our connections with some telecom companies to see if there are any opportunities there. We're using Magnet to find out how we can get help, and what tools are available when we're ready to actually pull that trigger.
What do you think is the value of the Portal for your business?
Because we're a small business with limited contacts, the Portal gives us visibility to opportunities we wouldn't normally have exposure to. By opening these doors, the Portal can uncover potential business opportunities in areas where we may not have discovered otherwise.
If you are a small business that feels stuck or has hit a ceiling, the Export Portal will help uncover new prospective areas.
—
About One Channel

One Channel has over 25 years of experience providing network solutions to the corporate community in Ontario and across Canada. They are a full-service telecommunications hub specializing in network diversity solutions, maintenance, and support. They have extensive experience working with commercial communications systems, personal communications services systems, and mobile services systems. Their well-trained, fully-staffed crew is ready and equipped to assist in the construction, integration, and maintenance of any WAN system.
One Channel's goal is to empower our clients with leading edge communications solutions to help keep them ahead of their competition while innovating new tools to keep us ahead of our own.