Tune in to our Supplier Diversity webinar with the Canadian Aboriginal and Minority Supplier Council and WEConnect International
Living in Canada, diversity is all around us! At Magnet, diversity is a vital part of the work we do and we believe in highlighting what makes each business unique to give them a competitive edge. Magnet is proud to introduce the Diversity Declaration for Magnet Export Business Portal accounts.
The Diversity Declaration, Magnet's newest functionality, allows organizations that create accounts through the Magnet Export Business Portal to identify their business as 50% or more owned and managed by an individual or individuals belonging to a specific diversity group. The diversity groups for diversity declarations are: Immigrants, Indigenous, LBGTQ*, persons with disabilities, veterans, visible minorities, and/or women.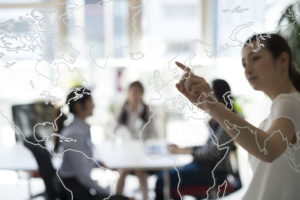 Start receiving opportunities that are specifically targeted to support your needs and help you leverage your competitive advantage. Sign-up for a Magnet Export Business Portal account today!
Already have an existing Magnet Export Business Portal account?
Not to worry! Existing Magnet Export Business Portal accounts located in Canada are able to update their Diversity Declaration by following these steps:
Go to your Organization Profile on your left navigation.
Click on the pencil icon to edit your Basic Profile Information.
Scroll to the Diversity Declaration of your Profile, and Select "Yes". A list of diversity groups will drop down. Select the statements that apply to your business.
You're all set! The next time there's an opportunity that matches your diversity group, you'll be the first to know.
If you're a diverse-owned business, don't miss out on receiving opportunities specific to your diversity group.