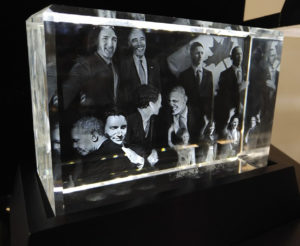 3DCrystal.com is an award-winning company that has been producing 3D photo crystals since 1999. As original manufacturers, 3D Crystal is focused on producing high-quality 3D modeling and laser etching.
Given their success, 3D Crystal has opened its doors to other entrepreneurs who would benefit from the custom laser room, artists and software available at 3D Crystal. A small investment opens up a world of possibility for entrepreneurs interested in selling custom 3D products.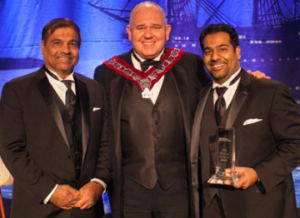 Beyond Local Market  
Once 3D Crystal began to grow exponentially, they had the confidence to start looking beyond the local Canadian market to sustain their growth trajectory. 3D Crystal took the plunge into exporting their products and realized how many opportunities there were for local businesses to introduce and showcase their innovations and ideas internationally. As a result, 3D Crystal has now grown its business to an almost even split between local and international markets.
There are some common challenges that businesses face when they begin to learn the process of exporting a product to another country. Riyaz Datoo, President of 3D Crystal, explains that "new exporters dread hearing of a delay at customs when they realize certain paperwork is missing, inspections need to take place, or that the product might just need to be returned if not approved for clearance. This can be both costly and discouraging."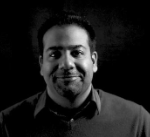 Additionally, changing laws and volatile trade agreements cause even more concern as to how an already established operation will be impacted. Importantly, Datoo realized he didn't have to navigate the challenges on his own and reached out to external organizations that are experienced in these export-related fields in order to be able to successfully overcome challenges.
Customized Resources through Magnet
Datoo believes that a resource like the Magnet Export Business Portal will undoubtedly help 3D Crystal receive updates and find information related to exporting that is specific to their business.
"It has always been very time consuming to understand what we qualify for on government websites. The Magnet Portal keeps [content] applicable, well organized, and as we continue to use it, I am certain it will contribute to our bottom line numbers as well."
For more information about how the Magnet Export Business Portal can help you accelerate export growth in your business, sign up at export.magnet.today.