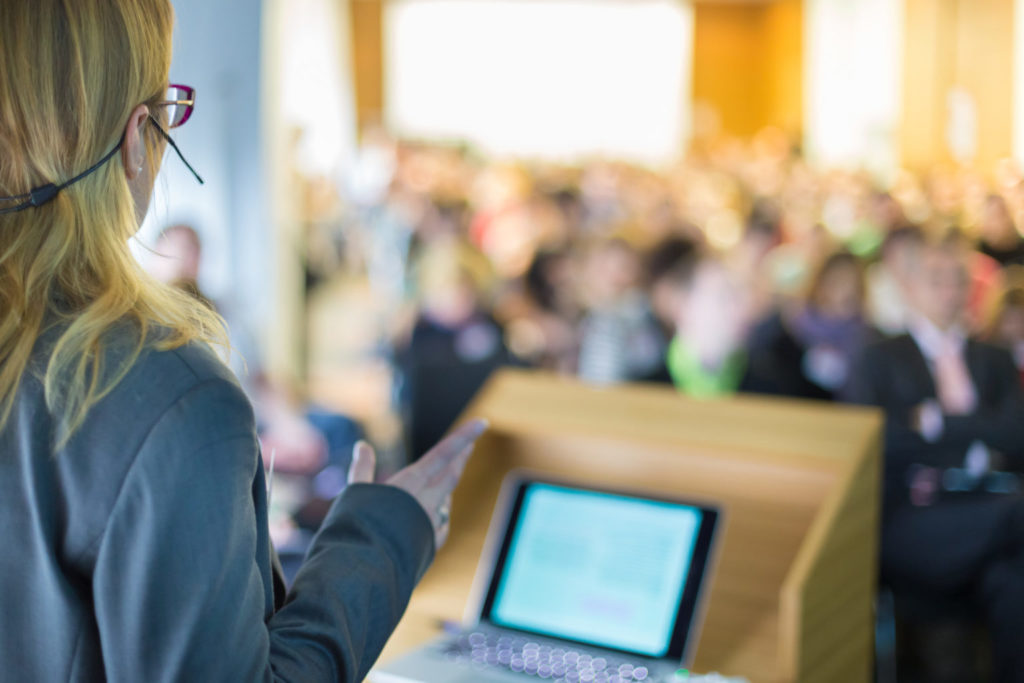 The Magnet Export Business Portal shared the tradeshow floor with Ontario's top innovation leaders at Discovery this week.  Hosted by Ontario Centres of Excellence, the Discovery conference brought together an impressive group of student leaders, aspiring entrepreneurs and thriving businesses, as well as leaders in various industry, academia, government and investment communities.
The Toronto event showcased cutting edge technology and research within the health, manufacturing, digital media and cleantech sectors.
The 2018 Discovery conference keynote speakers included: Sophia the Robot by Hanson Robotics; David Hanson of Hanson Robotics; and, innovative tech leader Megan Smith.
Sophia the Robot was a much anticipated and controversial keynote speaker – delivering a presentation about teaching robots super-ethics as well as super-intelligence.
Megan Smith talked about how new technology can be used as a tool of empowerment, and how inclusion is important to build collective genius. "We have to find a way to make algorithms equal. We don't want to have people that are kind and systems that are cruel," she said.
Other panels included an all-women panel discussing the opportunities and challenges of AI. Another panel shared solutions to the different challenges of scaling up.
Other featured components of Discovery included: the accessibility innovation showcase, business-to-business meetings, ask an expert/meet an investor, and business-to-government meetings.
With an emphasis on supporting and growing Ontario's innovators, Discovery offered many opportunities for entrepreneurs to visit the Magnet Export Business Portal booth, and start getting connected to growth opportunities. Regardless of where your business is – just a budding idea or a thriving business looking to tap into new markets – there are opportunities on the Magnet Export Business Portal for you.
Sign up for the Magnet Export Business Portal to get information that is customized specifically to your business straight to your inbox. Here's what the Portal does for you:
Connects you with tools and relevant export resources, funding opportunities, trade missions and more
Sends you information tailored to you and your business.
Saves you time and money
It only takes a few minutes to register – and it's free.