Growing your business requires a lot of resources, including talent!  With a Magnet Export Business Portal account, you get matched to curated export, funding and growth opportunities. But did you know you can also get matched to top talent?
In 2014, Magnet was founded as a job matching platform, however as the needs of Canadian business grew so did Magnet. Just in time for the 2019 campus recruitment season, Magnet is proud to introduce a new partnership with Orbis Communications, a developer of digital solutions for experiential and career education programs.
Canada's largest work integrated learning recruitment and reporting platform connects Magnet's network of industry partners with Orbis' network of post-secondary schools providing more experiential learning and skills development opportunities for students and one-stop access for Canadian business to recruit talent.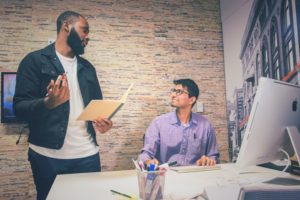 The new national work integrated learning recruitment platform provides students improved transition from school to work ensuring that they can use their talents and skills to participate in learning, work, and their communities.
Benefits to your Business
Campus Connect functionality will make student talent recruitment easier and more efficient for you as an employer.
Employers can reach the right candidates at over 100 top university and college job boards, with ONE job posting

Expand your reach to target specific programs and schools across Canada

Leverage the power of Magnet and Orbis to connect with students that match with your experiential job opportunities
Want to learn more? Check out our recent Campus Connect webinar!
Get started today!
Signup for a Magnet Export Business Portal account and get access to business growth opportunities and the right young talent today!