Q&A: Leveraging connections for export growth with The Bucket Shop

The Bucket Shop (TBS) is a bucket repair and manufacturing facility serving any enterprise in the business of earth moving – including mucking, excavation, reclamation, mining or trenching.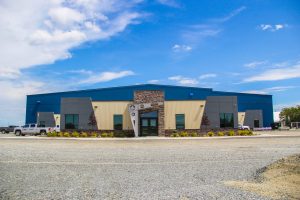 This Timmins-based company is known for its prominent local presence, but also its global reach! We spoke with Jamieson Pouw, Market Development Manager, to learn about how TBS has leveraged Magnet's matching technology to connect with opportunities like trade missions and funding programs to accelerate growth in the Mexican market.
Check out our interview with Jamieson below for more!
Why did you sign up for the Magnet Export Business Portal (Portal hereafter)? When you signed up, was your company already exporting?
We signed up to the Portal with the expectation to achieve access to information that would support our mandate to grow our exports, along with the understanding and processes that are needed to support the growth.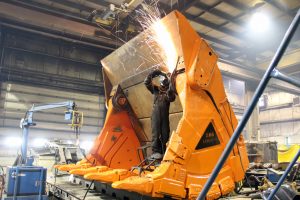 Yes, we were exporting before we joined the Portal. However, we fell into it accidentally, as one of our customers asked us to ship our product to a location overseas. That gave us the evidence we needed to start a dedicated effort toward exporting.
Tell us about the opportunities you've received thus far through the Magnet Export Business Portal that you've engaged with (i.e. attended, registered, or applied for).
We have been fortunate to join trade missions outside the country that have already produced results. In Fall 2017, the Magnet Export Business Portal connected us to an opportunity to join a trade mission to Mexico with the Ontario Ministry of Energy, Northern Development and Mines. This was our first trade mission as a company, and we attended Mexico's largest mining convention on the mission! It was a great opportunity to break into the Mexican market. The Ministry was a huge help; they really laid the groundwork for us and helped us get our booth set up. They also connected us with the Canadian Trade Commissioner Service (TCS) who helped us set up B2B meetings which allowed us to build our credential and build our profile.
The TCS also gave us guidance and advice on how to do business correctly in Mexico. For us Canadians looking outwards, we need to be aware of how to conduct business in the best way in our target export markets. For example, in Central and South America, it's common to use more of a barter system. We had to re-evaluate our pricing strategy and build a trusting relationship with a dealer, which the TCS helped us do.
We made some great connections at the convention and following the mission we turned these connections into real business relationships. It took about a year, but after putting out some proposals, we finally locked into a dealer that had the credentials we were looking for. The dealer already had a great track record. We leveraged his expertise and relationships to generate benefits in Mexico – now, business is blossoming. We needed the right advice to align ourselves with a dealer we could trust, and got it from the TCS. We followed their advice to a tee and it worked flawlessly!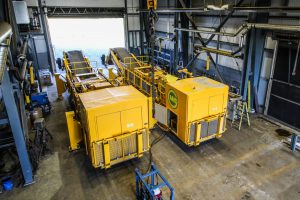 Magnet has really connected the dots for us – our business expansion received program support from NOHFC and FedNor. Both partners have different avenues of support which are pushed through the Magnet Portal. We had spent $15M on a brand new building in Northern Ontario, which caught attention for the Northern Ontario Heritage Fund Corporation (NOHFC). The mining sector in Northern Ontario is stable and strong, NOHFC believed in it and wanted to support us in growing the local economy. We knew we needed some modernized equipment to increase our global scale, and since we operate in a strategic center, we also caught the attention of FedNor, who helped us with low-interest loans. NOHFC complemented these loans with grant money.
What do you think is the value of the Portal for your business, and why should other businesses sign up for the Portal?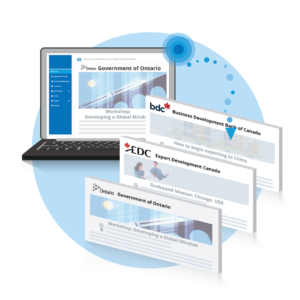 Magnet has been a great conduit for us to stay connected. The portal has given us a consolidated view of programs, events, trade missions, and export-relevant data that has allowed us to leverage the content in support of our mandate. It's opportunities like trade missions from the Ontario Ministry of Energy, Northern Development and Mines, services from the TCS, and funding from NOHFC and FedNor that have allowed us to operate on a global standard and build direct relationships with the largest equipment companies: Caterpillar, Komatsu and Sandvik. The opportunities have not only broadened our market globally, but they've also broadened our supply options.
We were directed to the Magnet Export Business Portal by our local Economic Development Office, and other businesses should sign up for the same benefits we experienced. The portal gives a common connection point for access to very relevant information to support company growth opportunities.
—
About The Bucket Shop
The Bucket Shop (TBS) is a Timmins, Ontario based heavy equipment repair, rebuild, and manufacturing facility that produces its own TBS HiPER brand line of cast lip and heel assemblies for mining equipment, as well as a unique 2 and 4-piece bucket design. The business was founded in 1989 and 4 business units operated under the United Supply banner: United Supply, United Equipment Rental (UER Heavy Equipment rental), Steeltec (mobile fleet welding/millwright services), and TBS (production and manufacturing). The TBS business unit was created by Ross (father) and Paul (son) Woodward in a 5,000 square-foot shop with two employees.
TBS is an expert in repairing and building new buckets for earth moving equipment and extended into associated machinery. In 2015, United Supply was sold, and the rental fleet offered under UER was significantly reduced. This created a dedicated focus for the family toward TBS and Steeltec. Through the years, TBS has grown. In 2017, TBS moved into a newly built 65,000 square foot research and manufacturing facility. In 2019 the company is adding another 20,000+ square feet for specialized abrasive blasting & painting and preparing for the addition of a warehouse and new mechanic shop. With the expansion outside the provincial and national borders, The Bucket Shop's staff and business operations team has grown significantly.
To learn more about The Bucket Shop, visit the website here.