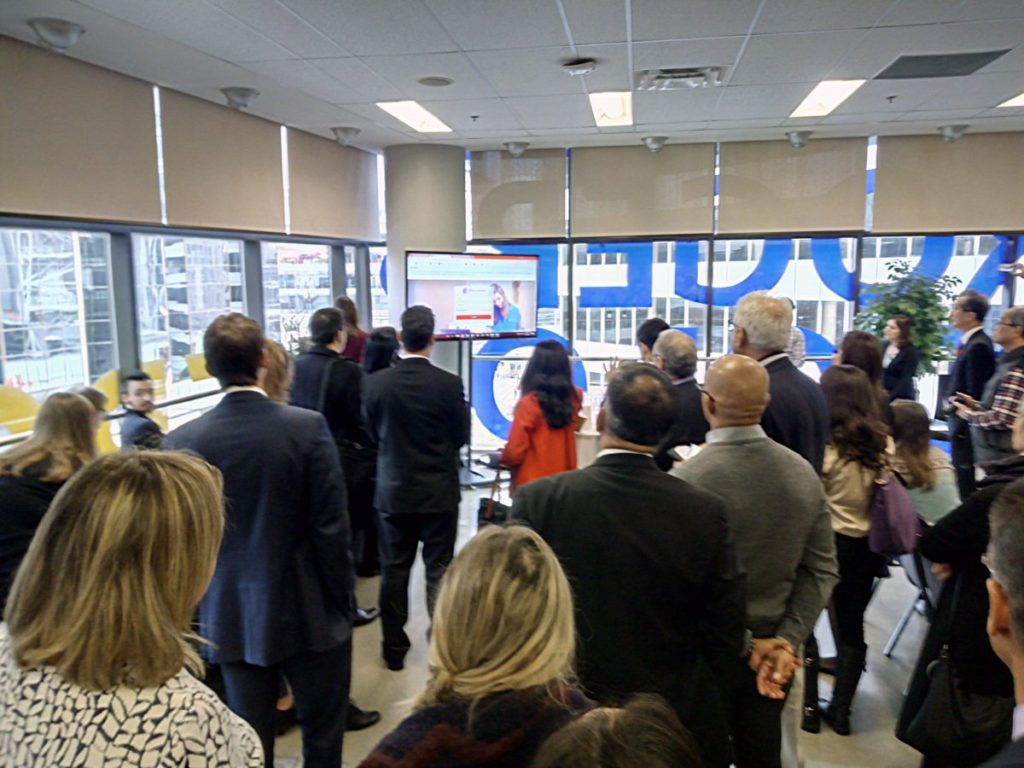 The Ministry of International Trade and Magnet are boosting access to resources for exporters with the new Magnet Export Business Portal, the first of its kind in Canada.  This free online web portal helps businesses maximize international market potential by helping connect Ontario exporters with the tools and information they need to succeed in international markets. The Magnet matching technology will be used in the new Magnet Export Business portal to match users to opportunities, filtering and curating information that supports businesses, economic development and trade.
The web portal will use Magnet's highly intelligent, scalable, and leading technology to:
Eliminate the need for businesses to search through multiple websites, portals and programs saving them time, money and resources.
Remove the guesswork by delivering information that is targeted to the specific needs of each business.
Serve as a centralized trade hub in Ontario by bringing together export programs and services onto one platform.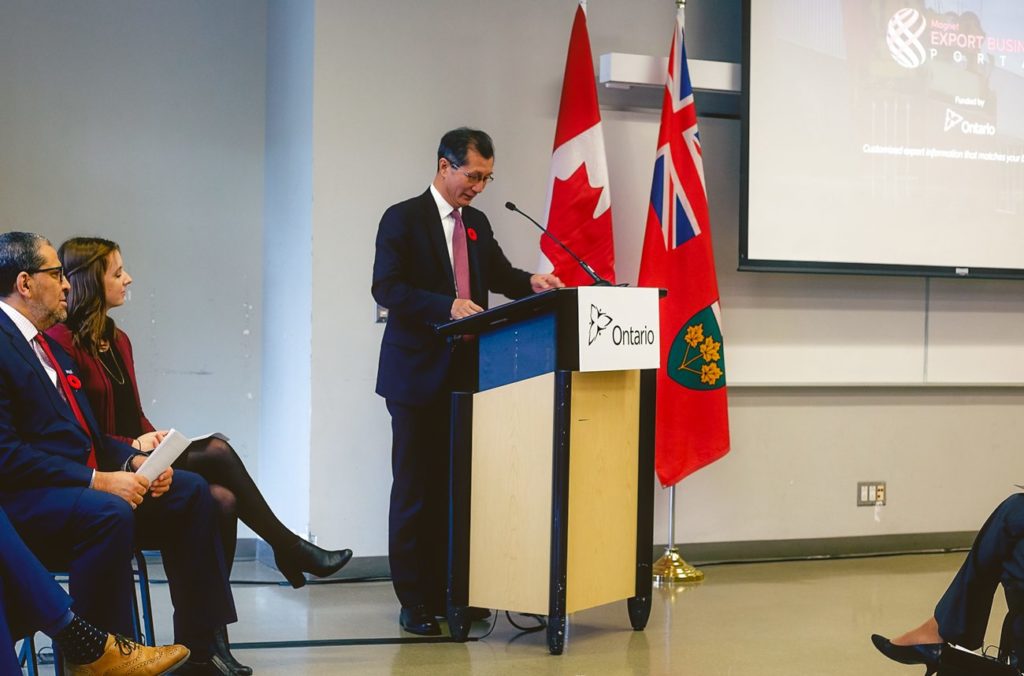 Michael Chan, Minister of International Trade made the announcement at a launch event held at Ryerson's Ted Rogers School of Management in Toronto.  "Today's global marketplace is so increasingly complex, competitive and fast-moving that it demands an innovative approach to help internationally-minded companies navigate it with confidence. The Magnet Export Business Portal connects companies to critical programs and services quickly and easily. Fundamentally, Magnet is a modern solution to the modern challenge of diversification at the speed of business."
With more than 400 different export programs and services for Ontario businesses, sourcing the right type of information and programs to fit a company's need can be very challenging.  In trade, time is money.  By offering 24/7 access to curated information tailored to the needs of businesses, the Magnet Export Business Portal simplifies the export process.
Mauricio Meza, founder of healthcare device technology company Komodo OpenLab signed up to the new portal. "Nearly 70 per cent of our sales now come from international trade and we are always looking for more international market share. When I think back to when we first embarked on exporting, it was extremely difficult to source information specific to our type of technology and products. I have previously used Magnet to grow my business by finding the right talent and am very pleased to now have access to curated information tailored to my trade needs as well. After using The Magnet Export Business Portal I have found that it to provide customized content, easy to navigate and is extremely useful for companies that are expanding their sales channels and looking to be more competitive."
Mark Patterson, Executive Director, Magnet encouraged current Magnet users as well as all Ontario businesses to visit the portal and sign up. "Magnet has more than 12,000 businesses already using its platform, some of which are exporters or have export potential. Thanks to the initiative and funding from Ontario's Ministry of International Trade, combined with our advanced technology, we believe these companies and thousands more will see immediate benefit from the Magnet Export Business Portal."