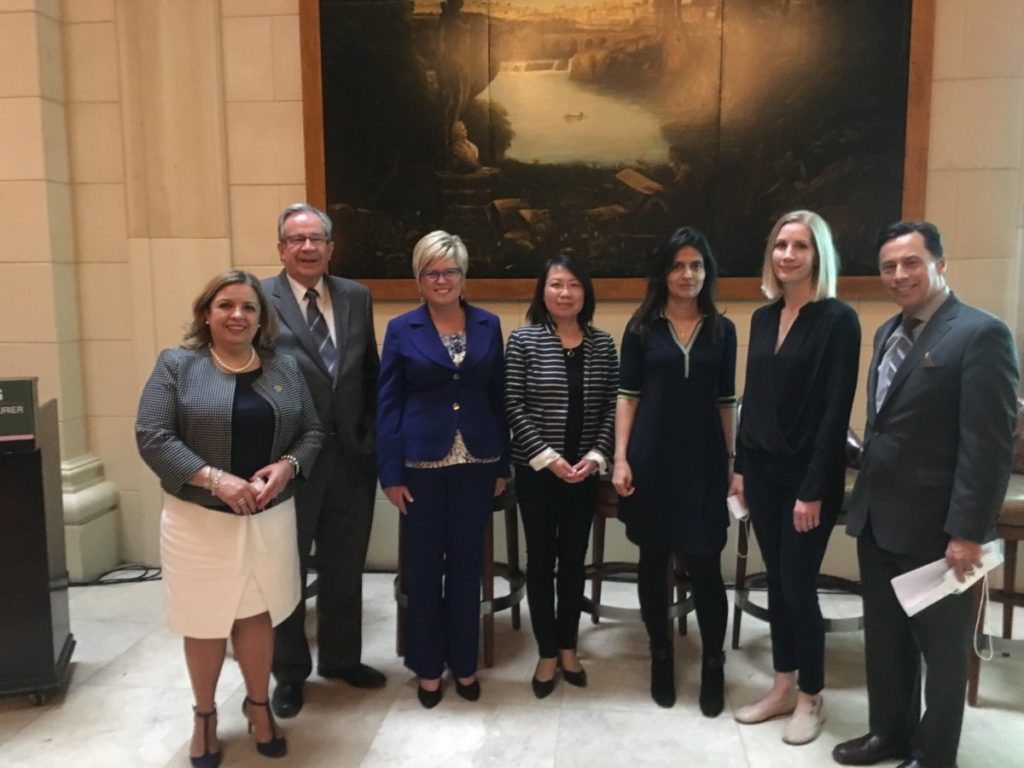 With women making up only 10 per cent of the skilled trade workforce in Ontario, changing perspectives about the manufacturing sector was among key topics discussed this week during a special networking event and panel discussion on Women in Manufacturing.
The event, held in Toronto and hosted by the Ontario government, was an opportunity for women in manufacturing to network, share ideas and discuss opportunities for making the sector more appealing to a diverse workforce that includes women. The panel discussed how government support, private sector services, and mentorship can improve female representation in the manufacturing sector, and help female entrepreneurs, as well as business owners, begin to scale-up their companies and manufacture.
President and COO, Steelworks Design Inc, and Chair, Canadian Manufacturers & Exporters Rhonda Barnet was part of the panel and said there are great, well-paying jobs and opportunities for women to grow and prosper in the sector – but that we need to start letting young Canadians know more about these kinds of career possibilities.
Other event panellists included; Mary Beth Keefe, Head Brewmaster, Granite Brewery; Humera Malik, CEO & Founder, Canvass Analytics; and Susan Guan, Director, Orientek Inc. The panel discussion was moderated by MPP Brad Duguid, Former Senior Cabinet Minister, Parliamentary Assistant to the Premier, U.S. Engagement.
Also speaking at the event were: Jeff Leal, Minister of Agriculture, Food, and Rural Affairs and Minister Responsible for Small Business; and MPP Cristina Martins, Parliamentary Assistant to the Minister of Economic Development and Growth.
Representatives from Magnet Export Business Portal attended the event, which was part of the Government of Ontario Women in Business series. Past events have focused on supporting women in a range of businesses from science to skilled trades.
The Magnet Export Business Portal can help women in business to grow. With the support of Ontario's Ministry of International Trade, the portal provides businesses with customized information and resources to support expansion. The portal connects users with tools and relevant export resources, funding opportunities, trade missions and more. It only takes a few minutes to register – and it's free.